Mid South Baking Fills their first semi in Bryan, TX

After months of waiting for their leased CNG tractors to arrive, Mid South Baking was able to fill their first semi tractor on August 7th. The fill was impressive as we were able to fill 50 gallons in less than 10 minutes. This was a demo unit that Penske is showing around the country. Mid South is expected to get their first two units on September 4th.
---
Pictures from the Bryan Grand Opening
Videos done by Jenny Walsh with KAGS TV at our Grand Opening in Bryan
CNG 4 America Bryan is Now Open! - Rosenberg November Opening - Katy January Opening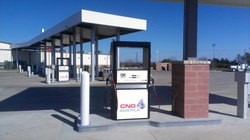 ---
CNG4America is committed to creatively producing CNG solutions across America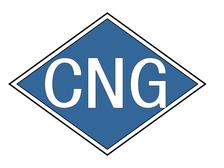 CNG 4 America's primary goals are to bring CNG solutions to as many drivers and vehicles across america as possible. America must be convinced of CNG because it makes the most sense from a conservation point of view as well as financially to businesses and individuals.

The biggest barrier to CNG in America is the lack of CNG filling station infrastructure. In order to create this infrastructure, vehicles must be converted to CNG for both fleets and individuals in harmony as the infrastructure is installed. As stations are made profitable by sales, more stations can be built and more drivers and businesses will be convinced to convert to CNG.
---
Public Stations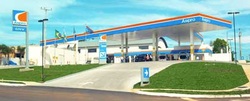 Our primary goal is to build public stations with fleets as our primary target customer to get the stations started so that private individuals can take advantage of the station. We will typically look for good quality truck stops that agree for us to lease space on location so that diesel, gasoline, and CNG are available all in one location for both large trucks and small vehicles.
---
Home Fueling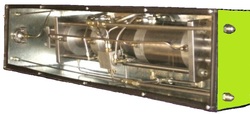 When there are no public fueling stations available, anyone who has natural gas at home can purchase their own fueling system that will "time fuel" their vehicles overnight. We are the state distributor of
CNG Pump
home fueling appliances.
1 GGE/hr
or
4 GGE/hr
systems are available. Home fueling is very convenient and most gas utilities deliver NG to homes for less than $1/GGE. You will love being able to bypass gasoline stations on a daily basis.
---
Conversions to CNG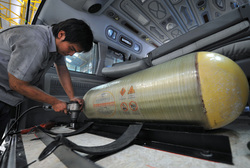 Converting vehicles to CNG is critical for us to successfully convert masses to natural gas. While we do not do conversions ourselves, we have relationships with most of the businesses that do. We can give you economic advice on which vehicles to convert and on where to go for conversions. Hundreds of thousands of conversions will need to be done over the next 10 years while infrastructure is being built.
---