CNG 4 America signs partnership with 7 Star Travel Center in Sulphur Springs, TX.

CNG for America is proud to announce they have signed a CNG station agreement with 7 Star Travel Center located in Sulphur Springs, TX. The station is located at 1600 West Shannon Road on exit 122 off Interstate 30. The station will provide fast-fill CNG for heavy duty trucks as well as medium and light-duty vehicles.

"We are excited to partner with CNG 4 America," says Mohammad Babar, owner of 7 star travel center. "This broadens our product offering as well as provide a cleaner vehicle fuel that will save our customers money."

The station will have four fueling lanes with two CNG fast-fill dispensers.

"We are proud to partner with 7 Star Travel Center," says Tim Williams with CNG 4 America. "This is just the beginning of signing multiple station agreements in North Texas."

CNG 4 America is headquartered in Katy, TX and was founded by Bob Baldwin. The company currently has three stations open in Bryan, Rosenberg and Katy, TX with plans to build stations in Austin, La Porte, and San Marcos, TX this year. CNG 4 America is expecting to build multiple truck accessible stations per year for the foreseeable future.

For more information contact Tim Williams at 888-676-7771 or at tim.williams@cng4america.com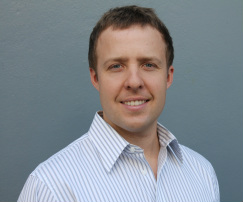 **CNG 4 America Announces Expansion of Business to the Rockies and western Midwest**

CNG 4 America is pleased to announce the addition of Brian Smerud who will take on the challenge of expansion in the Rockies and western Midwest states. CNG 4 America's current operations are in Texas, Louisiana, and Arkansas with operating stations located in the southern half of the Texas triangle in Bryan, Rosenberg, and Katy and upcoming stations in La Porte, San Marcos, and Austin. The company is also expanding to North Texas, Louisiana, and Arkansas.

Brian will focus on building out the infrastructure of CNG stations primarily in the Rockies and western Midwest states beginning in Colorado. CNG 4 America's business model is to piggyback CNG stations on family-friendly truck stops and provide a superior fueling experience for drivers using natural gas that is clean, abundant, and American.

Bob Baldwin, president of CNG 4 America stated "Brian will be a great addition to our team as we continue to grow over the next few years. His knowledge and expertise in the industry and in launching and developing business will be very valuable to us since we plan to build several stations in the Rockies/Midwest over the coming years."

Brian is an Entrepreneur and Oil and Gas industry insider who spent 7 years at Anadarko Petroleum in Colorado as well as overseas in Mozambique, Africa. His area of expertise is in business development, investor relations, supply chain and logistical management including supplier relationship management, contract negotiations, and financial analysis. Brian also founded Poudre Bay Capital, LLC which is a real estate investment and development company focused on providing real estate solutions to the natural gas industry. He also is principal member of Cabo Delgado Real Estate, Lda which is a real estate development company focused on developing properties in Pemba, Mozambique.

For more information, contact Brian Smerud at 888-658-5554 or at Brian.Smerud@CNG4America.com.

---
CNG4America is committed to creatively producing CNG solutions across America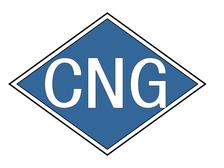 CNG 4 America's primary goals are to bring CNG solutions to as many drivers and vehicles across america as possible. America must be convinced of CNG because it makes the most sense from a conservation point of view as well as financially to businesses and individuals.

The biggest barrier to CNG in America is the lack of CNG filling station infrastructure. In order to create this infrastructure, vehicles must be converted to CNG for both fleets and individuals in harmony as the infrastructure is installed. As stations are made profitable by sales, more stations can be built and more drivers and businesses will be convinced to convert to CNG.
---
Public Stations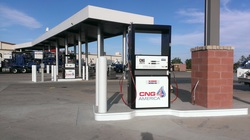 Our primary goal is to build public stations with fleets as our primary target customer to get the stations started so that private individuals can take advantage of the station. We will typically look for good quality truck stops that agree for us to lease space on location so that diesel, gasoline, and CNG are available all in one location for both large trucks and small vehicles.
---
Conversions to CNG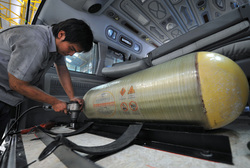 Converting vehicles to CNG is critical for us to successfully convert masses to natural gas. While we do not do conversions ourselves, we have relationships with most of the businesses that do. We can give you economic advice on which vehicles to convert and on where to go for conversions. Hundreds of thousands of conversions will need to be done over the next 10 years while infrastructure is being built.
---