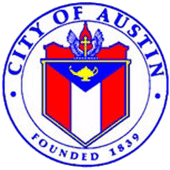 *
*CNG 4 America Proudly Announces New Fast-Fill Service Station to Open in Austin**
AUSTIN, TEXAS
September 10, 2014
CNG 4 America, Inc. announced today that it will be establishing a fast fill CNG fueling service near Interstate 35 in Austin, Texas. Located at the Sunrise Mini Mart at 907 St. Johns Ave, Austin
, TX 78752
. The station will feature two new lanes to fuel class 8 trucks CNG fast fill dispensers and two double-sided dispensers for light duty vehicles. This CNG facility is approximately four miles north of State of Texas Capitol Building.
Bob Baldwin, President/CEO of CNG 4 America stated that "We have been looking at Austin to place a CNG station for some time. We are excited to provide CNG to the north side of Austin area and as always, provide drivers with a positive CNG fueling experience that is convenient, fast, and meets the personal needs of drivers."
Wayne Snead, CNG Specialist with Texas Gas Services, stated, "We are extremely excited about the new "Sunrise Mini Mart CNG Station" because it will help lead to broader acceptance of CNG for the Austin area. It is the first CNG fueling facility north of the lake in Austin that adds convenience and availability in the small transportation triangle of I-35, SH 183 and HWY 290. This location will be the first in the area to offer a full driver experience for refueling for CNG with a convenience store, restaurant, and restrooms.
About CNG 4 America
CNG 4 America is building CNG fueling stations in Houston area and throughout Texas and expanding to other locations selected by fleet customers. This facility will be the sixth station in Texas. (Bryan, on Hwy 6; Rosenberg on Hwy 59; Katy on I-10, La Porte on Hwy 225, San Marcos on I-35). CNG 4 America will offer volume discounts to fleets off the already low prices. They can also offer pricing that provides for long term savings and price predictability.
CNG 4 America, from day one, donates a portion of every gallon sold to support our wounded soldiers and their families. "Americas Fuel for Americas Heroes" They invite all CNG fuel providers to do the same.
What's not to like about CNG and Natural Gas
An All American Fuel * Revitalizing American Businesses and Creating American Jobs * Lower Stable Prices * All this while Creating Cleaner Skies
For Information on Serving Your Fleet Contact:
Bob Baldwin
President/CEO
(888) 541-6030
bob.baldwin@cng4america.com
---