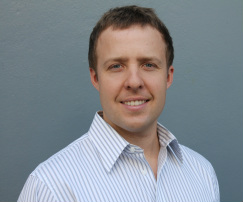 **CNG 4 America Announces Expansion of Business to the Rockies and western Midwest**

CNG 4 America is pleased to announce the addition of Brian Smerud who will take on the challenge of expansion in the Rockies and western Midwest states. CNG 4 America's current operations are in Texas, Louisiana, and Arkansas with operating stations located in the southern half of the Texas triangle in Bryan, Rosenberg, and Katy and upcoming stations in La Porte, San Marcos, and Austin. The company is also expanding to North Texas, Louisiana, and Arkansas.

Brian will focus on building out the infrastructure of CNG stations primarily in the Rockies and western Midwest states beginning in Colorado. CNG 4 America's business model is to piggyback CNG stations on family-friendly truck stops and provide a superior fueling experience for drivers using natural gas that is clean, abundant, and American.

Bob Baldwin, president of CNG 4 America stated "Brian will be a great addition to our team as we continue to grow over the next few years. His knowledge and expertise in the industry and in launching and developing business will be very valuable to us since we plan to build several stations in the Rockies/Midwest over the coming years."

Brian is an Entrepreneur and Oil and Gas industry insider who spent 7 years at Anadarko Petroleum in Colorado as well as overseas in Mozambique, Africa. His area of expertise is in business development, investor relations, supply chain and logistical management including supplier relationship management, contract negotiations, and financial analysis. Brian also founded Poudre Bay Capital, LLC which is a real estate investment and development company focused on providing real estate solutions to the natural gas industry. He also is principal member of Cabo Delgado Real Estate, Lda which is a real estate development company focused on developing properties in Pemba, Mozambique.

For more information, contact Brian Smerud at 888-658-5554 or at Brian.Smerud@CNG4America.com.

---
Mid South Baking Fills their first semi in Bryan, TX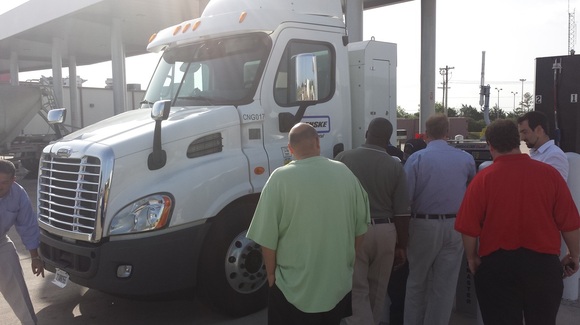 After months of waiting for their leased CNG tractors to arrive, Mid South Baking was able to fill their first semi tractor on August 7th. The fill was impressive as we were able to fill 50 gallons in less than 10 minutes. This was a demo unit that Penske is showing around the country. Mid South is expected to get their first two units on September 4th.
---